Since 1959, H.V. Burton has dedicated their time to provide high-quality service for its clients. When it comes to hydronic, glycol-based, and steam system services, you couldn't choose a better company. Over the years, our company has had the honor to work with outstanding partners to give quality insurance. One of these companies is TigerFlow. For over 30 years, TigerFlow has been making custom-engineered systems. Without a doubt, Tiger Flow Pumping Systems are one of the best in the industry.
Tiger Flow Pumping Systems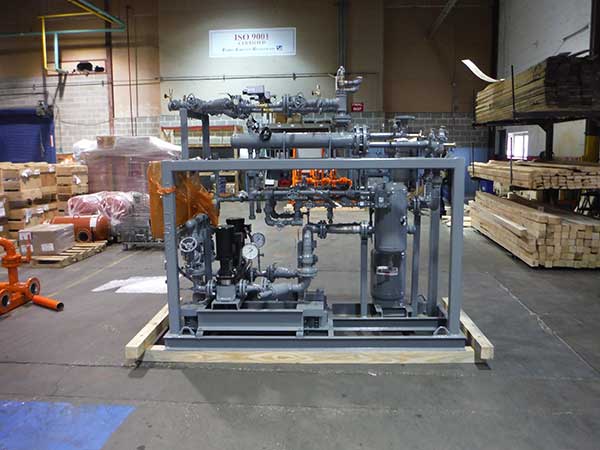 As a company, TigerFlow recognizes that one system doesn't fit all. That is why they dedicated decades to crafting custom systems for their clients. Their pumps are manufactured to meet the needs of different industries such as Plumbing, Fire, HVAC, Municipal, Power Generation, Rainwater, and Irrigation. You can find TigerFlow products in hospitals, universities, stadiums, and other facilities. Their pumping systems are designed for their client's needs.
All of their pumps are factory built. In addition, TigerFlow tests its packaged products. Each system has to meets specifications before shipping. When it comes to diverse water pumping solutions, TigerFlow has you covered. Along with their endless customer support, TigerFlow is one of the finest companies around. Most of all, their pumping systems will never disappoint.
H.V. Burton
TigerFlow is one of many companies that help H.V. Burton provide the best service. However, to determine if a TigerFlow Pumping System is best for you, you should rely on us. Our experts understand what type of system your building needs. We will help you find the equipment you need for your system. In addition, H.V. Burton will check the quality of your water and recommend ways to improve your systems. Our company also provides on-site testing for a variety of systems.
Contact H.V. Burton today to see what we can do for you!
Want to learn more about our services? Click here to see what we offer! Also, take a chance to look at our products.